Parents and Kiddies take note: The muppets from Takalani Sesame (the local version of Sesame Street) will be doing a nationwide visit this October and November in celebration of its 10 year partnership with SABC broadcasters. Takalani Sesame is a television series that creatively engages children and parents in developing basic school readiness in skills such as literacy, numeracy, health and hygiene.
You can purchase the Takalani Sesame-related children's book, Out and About, at the David Krut Publishing bookstore.
South Africa's much-loved Takalani Sesame muppets are celebrating 10 years of a successful partnership between SABC Education and Sanlam, which has sponsored Takalani Sesame since the first broadcast in 2000. Takalani Sesame is a fun, innovative programme that allows children to celebrate their childhood through learning, loving, playing, laughing and dreaming.
Here are the dates of the tour:
October 16 2010: Kabokweni Stadium, Mpumalanga, Nelspruit
October 19 2010: Newcastle CBD, Newcastle, KwaZulu-Natal
October 23 2010: Umlazi Mega City Mall, Durban, KwaZulu-Natal
October 26 2010: QwaQwa CBD and surrounds, QwaQwa, Free State
October 30 2010: Mangaung Outdoor Sports Centre, Bloemfontein, Free State
November 6 2010: Gugulethu Sports Complex, Khayelitsha, Western Cape
November 13 2010: Galeshewe Stadium, Kimberley, Northern Cape
November 20 2010: Mega City Shopping Mall, Mafikeng (Mmabatho), North West
November 23 2010: Krugersdorp CBD and surrounds, Mogale City (Krugersdorp)
November 27 2010: Thokoza Park, Soweto, Gauteng
Here's a sampling of what Takalani Sesame is like – a song about loving your hair: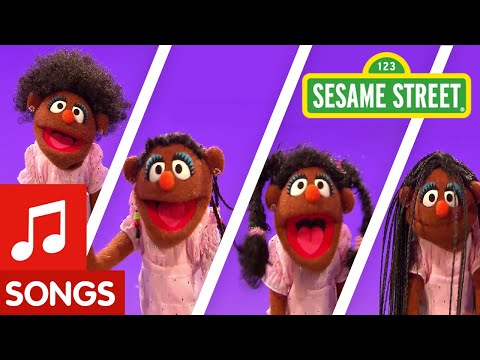 Book details
» read article