Pieter Hugo Confronts "Natural Beauty" in New Body of Work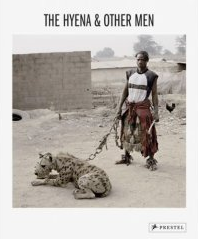 Tyre manufacturer Pirelli, Special Project partner of the FNB Joburg Art Fair, has commissioned a new body of work from photographer Pieter Hugo.
In a series of portraits, Hugo explores the "allure" of nudity and the idealisation of the human body with his characteristic "cold realism". The works will go on display at the FNB Joburg Art Fair in September this year.
Pirelli has been an innovative Special Project partner of the FNB Joburg Art Fair for the past three years. This year, Pirelli presents a new body of work by South African artist, Pieter Hugo

Pieter Hugo has been commissioned by Pirelli to produce a series of artworks exploring of the notion of natural beauty.

John Berger writes: "To be naked is to be oneself. To be nude is to be seen naked by others and yet not recognized for oneself. A naked body has to be seen as an object in order to become a nude."
Book details
Photo courtesy FNB Joburg Art Fair